Now you can use all the features of Hosted Unified Communications from almost any device whether at your desk, at home, or on the move.
Hosted PBX Solutions
A Hosted service that is helping businesses across all industries avoid the large investment of hardware, ongoing maintenance, IT, and training of a traditional phone system.
Simple. Efficient. Innovative. BluePrint PBX has it all.
BluePrint hosts business telephony services for any sized business in any industry. It's uniquely designed infrastructure allows us to directly apply services and features where they best suite your needs. Nothing is "out of the box" with BluePrint. You wouldn't just purchase "a car" because it is a car. You would explore and search out a car that has features and uses that would meet your individual needs. We take the time, with you, to help search out and apply the services and features we have to offer to your individual business needs. Along with supporting that solution with on-site training and a dedicated support team. You do not have to learn a new language to be able to communicate your needs. We are here to listen and help translate your needs into something that works... for you.
Powerful Feature Pallet
Features uniquely and purposefully applied to fit the individual needs of you and your employees.
One size does not fit all. With a pallet of powerful features custom-tailored in direct application to the needs of your employees to help minimize loss in productivity while helping your customer's incoming call reach the correct party. Features such as auto attendants, flex routing*, time of day decision making, ACD call center controls, custom caller-id, call recording, visual voicemail, visual call hold, virtual extensions, and more. All features may be applied to each employee, department, company, or across companies.
You and your teams will have access to a web-based portal to manage your communications needs from anywhere you have Internet access with tools that can be applied and made accessible at all levels within your organization. Such as custom route selection, call history, speed dial management, call permissions, call recording access, user management, and more.
Want to keep as many of the dialing features you have on your current system? Extensions, DIDs, features access codes... we can accommodate supporting those to minimize the amount of change your teams will experience. And come up with an implementation plan that best accommodates your needs.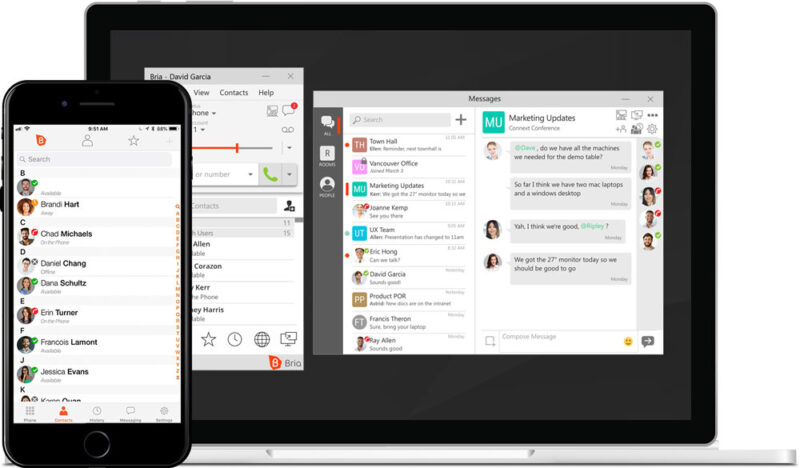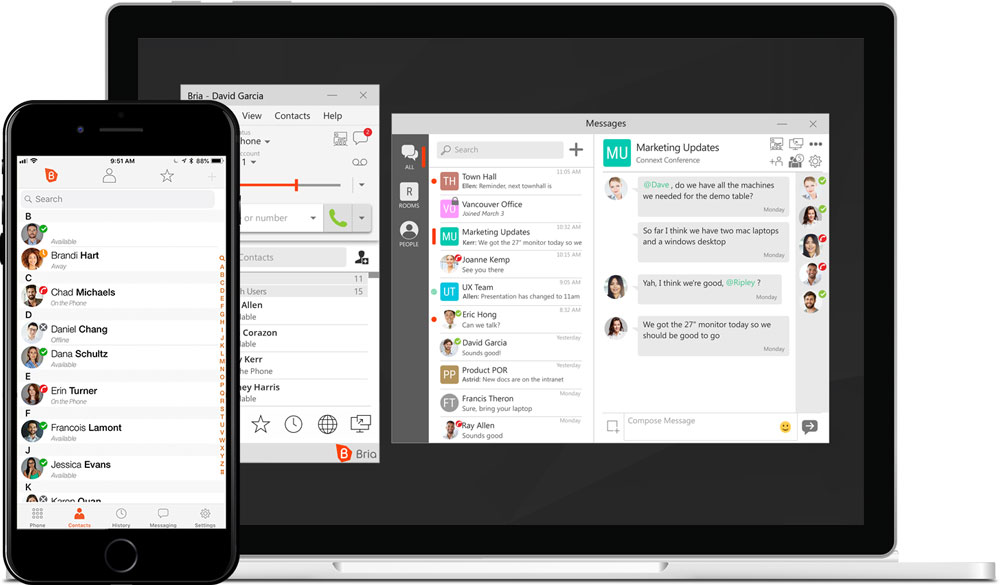 Bria Mobile and Desktop Solutions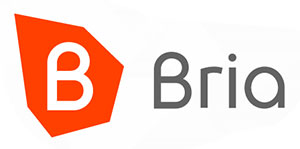 Your working life constantly moves from desk to laptop to smartphone to tablet. Now you can use all the features of Hosted Unified Communications from almost any device, whether at your desk, at home, or on the move.
Counterpath Bria, Blueprint's app for mobile and desktop, keeps you connected wherever you are. It's a fully-featured softphone that enables you to send and receive calls and instant messages (IM) from any Internet-connected device.
Powerful 'presence' capabilities allow you to see the real-time status of coworkers - available, offline, on the phone, or in a meeting. You can also see the call status of coworkers that do not have or use the Bria application. And visa versa.
Bria is fully integrated into our advanced IP voice services network and provides reliable performance and great support. Your sensitive information is safeguarded with our industry-standard security and privacy measures.
When team members can work from anywhere, Bria also becomes an essential part of your business continuity strategy.
Check out our recommendation of mobile accessories that, when combined with Bria, provide a powerful mobile solution.
With BluePrint, you can take advantage of a phone solution that is tailored to your business, is on the forefront of modern technology, and looks good on your bottom line.
Simple
Easy to learn, simple to use smartphone-like technology
Updates are software based, so your phone is always using the newest technology we have available
Efficient
Cost-effective system that is competitively priced
Affordable purchasing and service options available
Innovative
Easily expandable and tailored to your business needs and priorities
High definition sound and seamless transfers from office to mobile